Student Facilitation Services Center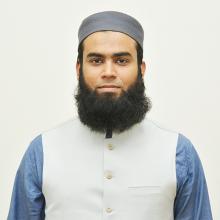 Engr. Dr. Ahmed Sohaib
Director SFSC
Email: director.sfsc@kfueit.edu.pk
The Student Facilitation Service Centre (SFSC) has been established to facilitate KFUEIT students in their academic and non-academic issues under one roof. This department provides guidance and requisite information to the students under one roof. Students submit all their applications/queries to the KFUEIT Student administration department by using a Student Facilitation Service Centre Online token generation System. By using this System, students submit their various applications/queries which include those related to routine academic issues related to the following Departments
Student Affairs Department
Career Counseling Department
The user-friendly interface of the SFSC portal allows students to generate tokens and track their applications/queries, review the applications and update the Application Status along with their comments which can also be viewed by students through email and LMS portal. One way to assess the performance of a student facilitation center is to track the number of students who use its services. Since its inception in June 2021, more than 170,000 visits have been made by students and submitted their queries which were effectively and timely resolved.
Our Mission
By keeping equity at the center of our work, the facilitation Centre is motivated to provide our students with the highest standard service possible through a lens of inclusion and compassion. Facilitation Centre is committed in supporting student success by providing high quality, timely, and clear communication to our students.
Our Values
Compassion
Facilitation Centre practices empathy, respect, professionalism, kindness, and forgiveness in serving our students and with each other.
Commitment
At Facilitation Centre aim to do our best, always, and are driven to achieve excellence by valuing accountability, teamwork, and serving our students honorably.
Communication
At the Facilitation Centre we provide consistent, timely, and clear information to our students, and we ensure follow-through with actionable steps.
Integrity
We speak with integrity with each other and with our students. We practice direct communication and active listening to ease misunderstandings.
Accountability
We are transparent with our data, hold ourselves accountable, and alter our course of action through a comprehensive continuous improvement process.