Office of the Vice Chancellor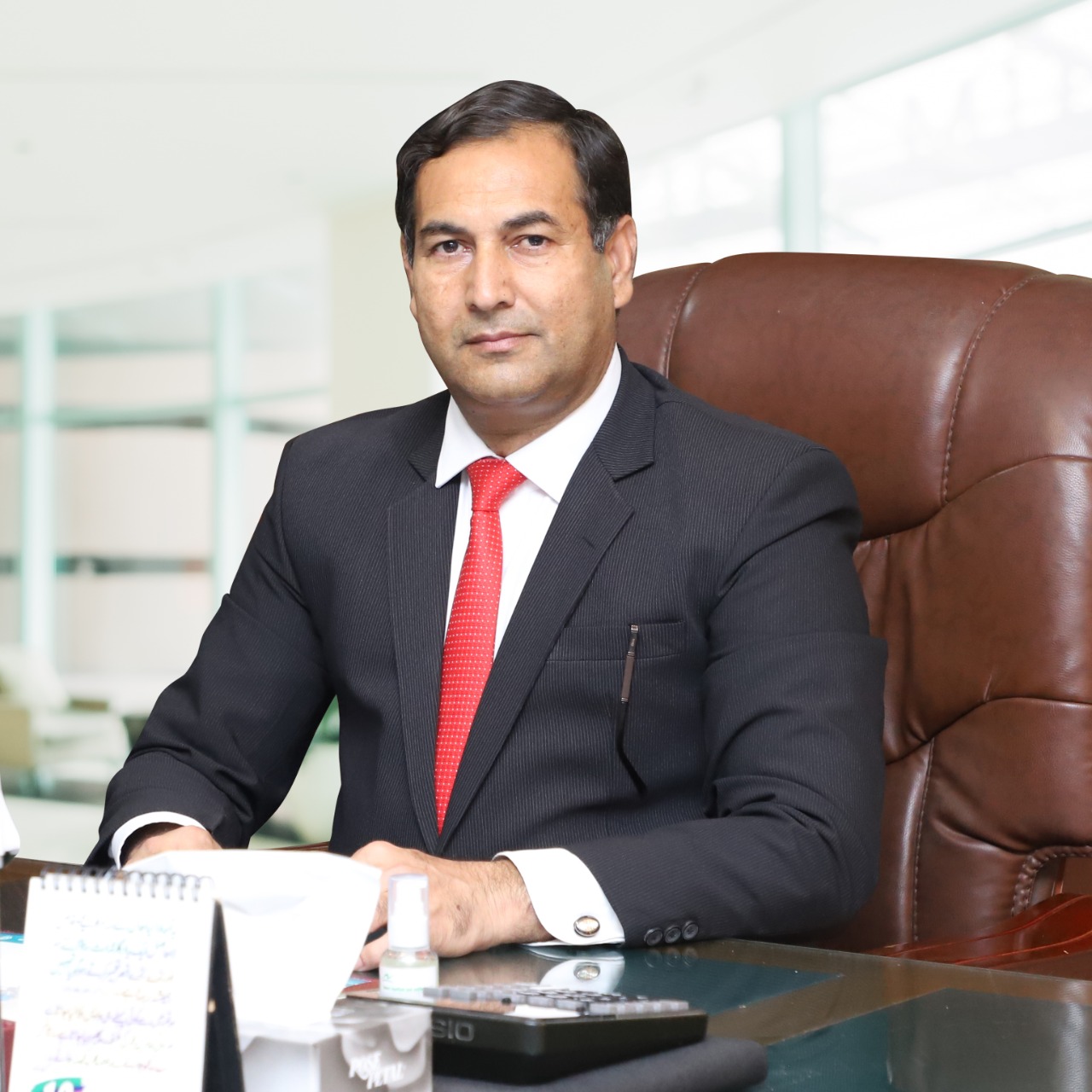 Recent change of leadership at Khwaja Fareed University of Engineering & Information Technology (KFUEIT) Rahim Yar Khan has given a lofty vision of becoming a World-Class University very soon. As the varsity welcomes its new Vice Chancellor, Prof. Dr. Muhammad Suleman Tahir who unveils his vision of registering KFUEIT among the top ranking universities of Pakistan and Asia in near future. International conferences, seminars, global linkages and talks of international speakers on advanced research will be hallmark of this vision.
Prof. Dr. Muhammad Suleman Tahir joins KFUEIT from his previous assignment as Dean of Engineering Faculty, University of Gujrat and brings with him vast experience of 23 years of public and private sector. While serving in industry and academia, he has developed institutions like NFC Faisalabad and University of Gujrat. Besides being a Post Doc & PhD Chemical Engineering from Graz University of Technology Austria, he is a renowned national and international speaker. He is an author of various books & book chapters approved by HEC and several national and international research articles. His enriched experience of developmental projects includes completion of 15 construction projects at University of Gujrat worth PKR 2 Billion, 03 community training projects worth PKR 35 Million under umbrella of NAVTTC and 05 research projects worth PKR 28 Million from HEC. He is a strong advocate of academia and industry linkage with proven and tangible gains for academia from the Chamber of Commerce Sialkot and other stakeholders of society. Prof. Dr. Muhammad Suleman is an innovative team leader and motivator with strong team oriented management skills that promote team's personal development and productivity with KPIs.
Prof. Dr. Muhammad Suleman is confident that very soon this University will emerge among the top ranks in National and Asian landscape. It will have its unique recognition of a student centric university with best opportunities of quality education and research, state of the art infrastructure and laboratories, enhanced focus on sports and other extracurricular activities and strong bondage with local industry. In last one year alone, this university has exponentially expanded its academic footprints and has now reached to 94 degree programs (54 undergraduate, 33 graduate & 7 PhD programs), 230 faculty members, 110 PhD qualified staff and 9,000 students. Now we plan to concentrate on faculty horizontally and vertically while considering consolidation.
Prof. Suleman aims to accomplish his vision by creating a pleasant and meritorious culture, where moral, professional and ethical grooming of students and employees will be done as per international requirements. Students of this area will have KFUEIT as their first preference for higher education instead of UET Lahore or other top-notch institutions of Lahore, Islamabad and Karachi.
In achieving these lofty milestones, initiatives have already been taken in this regard with the establishment of KFUEIT Task Force on Quality of Education and Improving University Ranking. Similarly, dedicated horticulture drive of green campus and sports plan preparing top players and teams to represent KFUEIT at national level have been kicked off. For reduced carbon emission and promote eco-friendly energy, a comprehensive plan for solarization of campus is being designed.
For any University, the local industry plays an instrumental role not only in partnering for internships and placements but for mutual commercial benefits of research and entrepreneurship in University. The initiatives of setting up research centers, skills development, incubation center and laboratory commercial testing services are among the few ones taken in strengthening this collaboration with industry. As the government is setting up Special Economic & Industrial Zones to boost economic activity, the city of Rahim Yar Khan has also got one and KFUEIT is all set and ready to partner for future cooperation and emerging opportunities. In this regard, the mutual cooperation of KFUEIT with RYK Chamber of Commerce carries vital importance in providing human resource, intellectual and research input.
Education being among the top priority of current government is critical to the development of Southern Punjab in particular and KFUEIT is all set to gear up in achieving higher education objectives. Many development projects at KFUEIT are in process and seek completion subject to funding from the government. In this regard, the revised PC-1 have been submitted to Federal and Provincial Governments to complete the semi-finished project work of University. Manifold increase in number of students and employees requires expansion in infrastructure and other facilities to cope up with increasing demands. Prof. Dr. Muhammad Suleman has prioritized the completion of semi-finished buildings within campus including Student Hostels, Faculty Accommodation, Research Centers, Skills Development Center and Main Jamia Mosque. The establishment of advanced laboratories, library and expansion in transport fleet are also among the priority agendas in order to ensure quality of education, promote research culture and provide transport facilities to remote locations the district.
Prof. Dr. Muhammad Suleman is optimistic to increase the number of students to 15,000 in coming year 2020, to facilitate the students of South Punjab for higher education and regional development. This ambition is possible only with the support of Government of Pakistan aligned with the vision of Prime Minister of Pakistan, Chief Minister of Punjab and especially Finance Minister of Punjab who is son of the soil and belongs to Rahim Yar Khan.
Prof. Dr. Muhammad Suleman Tahir
Vice Chancellor